ON THE STUMP at PROTO Gallery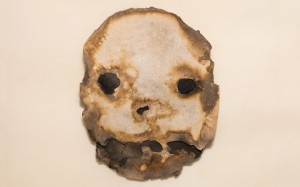 ON THE STUMP
Curated by Zach Seeger
Ronald Gonzalez
Yan Cynthia Chen
Nicholas Cueva
Judy Glantzman
Angela Dufresne
Dennis Congdon
Dasha Shishkin
Nicola Tyson
Zach Seeger
Opening Reception:
Friday, September 9, 2016 to Sunday, October 8, 2016
The gallery is open to the public Sunday Monday and Tuesday
10:00 AM to 4:00 PM or by appointment
Please note that this is a Friday evening opening reception due to the weekend suspension of PATH service from Midtown.
Curators Statement:
ON THE STUMP represents a collection of artists' works that I admire and feel a kinship with. For me, this work speaks to the humor, superstitions, and unfamiliarity humans have with their own bodies, their own world. This exhibition demonstrates the hilariously awkward, vulnerable, full-frontal, vulgar, and desperate forms and conditions of the body, through and of a range of materials. It is a physical reminder of the tactile and visceral forms that make up a messy world: an art not easily canned, scripted, or contained.